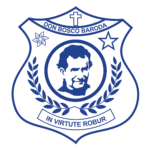 Makarpura Road, VADODARA – 390009
Don Bosco High School
Admission Notice
DON BOSCO HIGH SCHOOL
NURSERY ONLINE APPLICATIONS
Admissions for the year 2024 – 2025
The online application portal for DON BOSCO SCHOOL admission will open from:
1st December 2023 at 11 AM and will remain open until the 31st of December 2023 at 06 PM.
The child for whom admission is desired has to be born between 1st June 2020 to 31st May 2021 (both days inclusive)
NOTE: AFTER THE PORTAL CLOSES APPLICATIONS WILL NOT BE CONSIDERED, KINDLY APPLY IN THE ADMISSION TIME FRAME GIVEN ABOVE.
KINDLY DO NOT USE A MOBILE PHONE TO FILL IN THE APPLICATION as the form is designed to be completed on either a desktop or laptop computer.
After filling in the online form and submitting it you will be kept informed via SMS.
PLEASE NOTE THAT THE MOBILE NUMBER USED TO REGISTER WILL BE USED FOR ALL COMMUNICATIONS, STATUS UPDATES ETC. IN REGARD TO YOUR APPLICATION FOR ADMISSION.
You will need scanned copies (jpeg or pdf files only) of the documents listed below (Pt. no. 2) to complete the online admission application form.
If you are called for document verification via SMS, instructions are below:
Both Parents must accompany the child for submission and verification of the printed form as well as all supporting documents.
Parents must bring the original documents as well as a copy of the following at the time of document verification:

1-Coloured Passport size photo of the child (45mm x 35 mm)
1-Small size — Family photo (10 cm – 6×4)
Municipal Birth Certificate of the child in ENGLISH only. Official translation proof is required if not in English.
Proof of Residence
Aadhar Card of father – optional
Aadhar Card of Child – optional
Ration card of family/Telephone bill/Electricity Bill/Passport
Baptism certificate of the child – in the case of Christians only
Parent's academic qualification certificates
Caste Certificate (in the Child's name) – optional
Medical Certificate – only for disabled persons
CLICK ON THIS LINK TO REGISTER:
Note: Please DO NOT Disturb the School authorities during the entire application process. There are very few seats available, so your cooperation will be appreciated.
If you are facing technical issues with filling in the form, please email us at: support@intelliadmissions.org